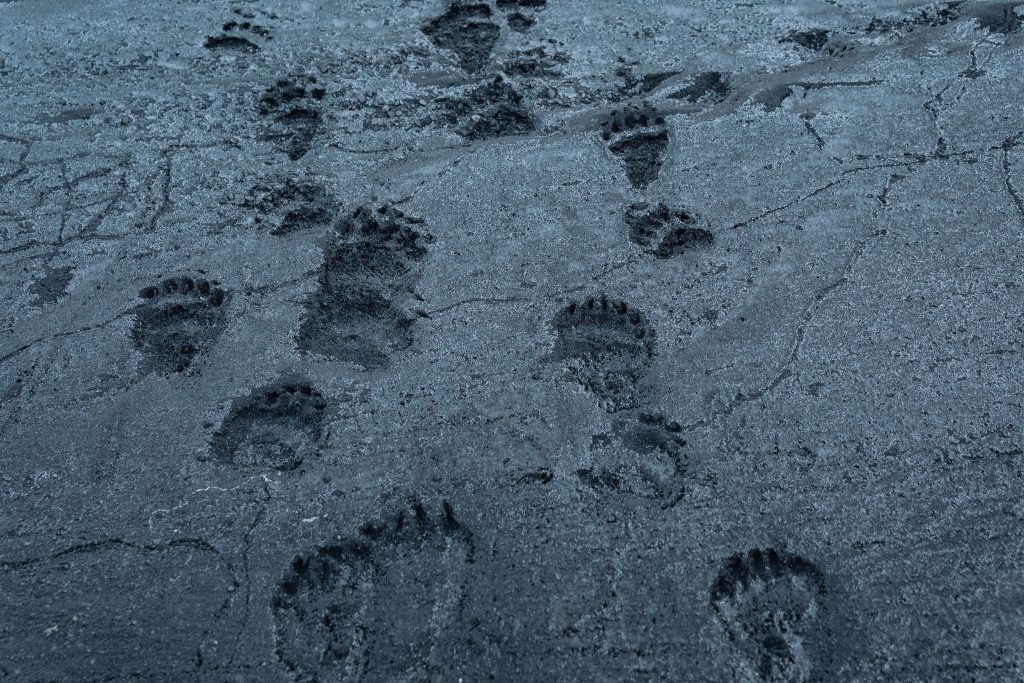 Kodiak Brown Bears Speak For Themselves
World renowned and extensively studied and managed, the Kodiak bear population is at an all-time high. The annual sport harvest for the island is approximately 200 bears, 75% of these being boars. Approximately 40% of the boars harvested have skulls measuring over 26½ inches with 20% of these record-book size (28"), showing the health of the population.
Kodiak has a spring season, April 1 to May 15, and a fall season, October 25 to November 30. Hunting is highly regulated with 495 permits, 330 resident and 165 non resident, given out annually and divided among 32 areas. Approximately two thirds of these permits are issued for the spring season, with the remainder given out for the fall season.  
Kodiak Outdoor Adventures is currently the sole operator for three of these management areas with potentially ten spring and five fall permits. On our hunts we are only targeting mature boars with, very importantly, quality hides. We only hunt as many permits as we think is responsible so that each of our hunters has a good chance of harvesting a mature boar without affecting the overall population dynamics. 
Our passion is big bears! And our desire is to get you yours! While we will target whatever size boar our hunters desire, most of the bears we harvest measure over 9 foot square and have skulls measuring over 26½ inches.
We typically conduct 13 day hunts: 11 days of hunting with 2 days for travel to and from the area. These hunts are normally done with two guides per hunter, making for one of the safest, most enjoyable and productive trips possible.
Most of our bear hunting occurs on Kodiak National Wildlife Refuge (KNWR) lands. The KNWR occupies about two thirds of Kodiak Island and was established in 1941 "for the purpose of protecting the natural feeding and breeding range of the brown bears and other wildlife on Uganik and Kodiak Islands, Alaska." By hunting on refuge land, we are able to experience truly pristine and awesome brown bear hunting.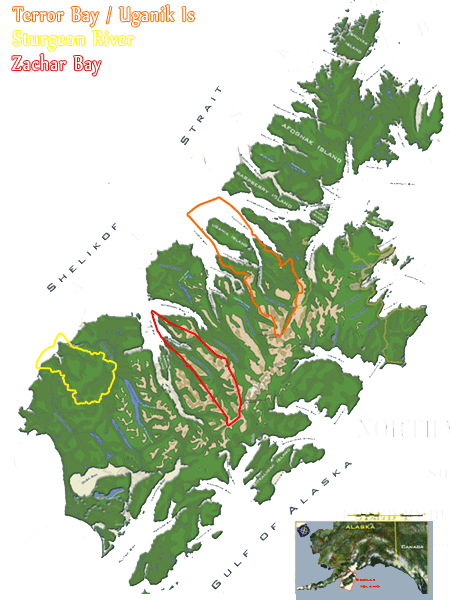 We will fully prepare you for your hunt, teach you as much as possible about Kodiak prior to your arrival and offer professional, yet personal, service while you are here. We are extremely experienced with trophy preparation and care and will expedite it to your final destination.
Preparation includes:
Assistance with necessary paperwork
Planning your travel to Kodiak
Guidance on equipment
Summaries from past hunts to help educate you on what to expect regarding terrain, weather conditions, and animal behavior
We also will supply additional information on Kodiak Island and its history, trophy judging and more.
We ask that you, too, prepare as much as possible in order to fully participate in, experience and enjoy your hunt. We pride ourselves in our ability to accommodate anyone that would like to hunt. Our guides go through extensive preparations and train year round to be in top physical condition to ensure your hunt is as productive and enjoyable as we can make it. We ask that you do the same.
Above all, we are committed to making sure that you have the most rewarding, successful and best experience possible.